What Others Say About Our Work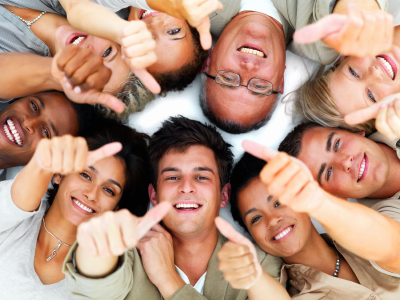 "Steve is a consummate professional and a joy to work with. Instead of just crunching numbers and helping the team build a detailed financial model, Steve was able to help create and shape our entire investment deck, which in turn shaped our business. His ability to breakdown and analyze complex business initiatives and tell a clear story through words and numbers obviously comes from years of experience. Steve has been a pillar for The Next Unicorn and has become a true friend. He's had our back throughout the entire process and has even been available for key investor calls when needed. I would highly recommend Steve and his services. As soon as you meet him over the phone or in-person you will quickly realize he is the real deal and the type of guy that will help move the needle and make an impact for your business. "

Brian Bodik, Co-Founder
The Next Unicorn
"If you are starting a business small, medium or large, after establishing your entity, Smart Business Capital (SBC) should be your next step. Steve's proprietary program will guide you through establishing a solid business model that will pinpoint your niche market and highlight revenue drivers. Once you complete SBC's boot camp your understanding of how to pitch your company to stakeholders will be at a high level. You will also be equipped with the necessary tools (i.e., Executive Summary, Deck, Financial Model, Business Plan and Investment Agreements) to move forward with your capital raise and be viewed as a high value proposition by potential investors."

Don Russell, CEO
IndyBuild
"Thank you for your time and effort that you genuinely offered throughout the process of completing our Dynamic Financial Model and investment package. The team and I truly believe that working with you especially at this early phase of our startup was one of the most valuable investments we have made so far. You didn't act like other companies who would follow a strict process to completing this exercise. You were the consultant and expert who opened our eyes proactively on lots of things that we hadn't thought of before talking to you. Your passion and enjoyment of what you do makes you and your clients succeed together. Looking forward to working with you throughout the life of the project as we truly believe in you and your added value to our company."

Jack Malouf, CEO
Deelzat
"I'm pleased to provide this reference for Steve Mortensen of Smart Business Capital based on the work he completed for Capital Window since the founding of the business. We've worked together on well over 100 capital raising projects. Steve was our lead consultant, overseeing the development of all our capital raising documentation packages. His work has been a major factor that enabled Capital Window clients to have many positive outcomes, including raising tens of millions of dollars for their businesses. Here is what I have experienced in working with him:

Extraordinary level of customer satisfaction – consistently exceeds client expectations
Laser focus on key success drivers – knows how to find the hot buttons in any business
Deep understanding of many business models – adds valuable insights that help shape businesses for success
Candid approach to addressing business weaknesses – excels in helping clients find viable solutions and approaches
Clients often tell me he is very likable, easy to work with, thorough, and reliable
Entrepreneurs become highly and realistically prepared to meet with investors
Investors respond well to the materials and preparations

In all my years in corporate finance, I have met many people who claimed they could help entrepreneurs raise money. Most were ineffective, but Steve is the real deal. He gives clients their best possible chance at success, and does not promise more than he can deliver. His results speak for themselves."

Thomas Carter, CEO
Capital Window
"Working with Smart Business Capital has been a massive support to my various consultative and executive positions over the last few years. The investment packaging, business plans, valuation and technical/financial aspects of their work are the benchmark for presentation to investors and interested parties. Specifically, I have worked with them on:

AquaPhotonics – Substantiated a corporate valuation of $82 million for a patented water technology company
Frutaiga – Developed a business plan and valuation that led to a confidential but lucrative sale of the business
Granite Pointe – Created a unique business plan and application that led to a 100% investor buyback of the company at a 5x multiple of original negotiations
International Zip Line – Developed a 9-component business strategy and financial plan that led to a multi-million dollar equity financing"

William Sickert
Executive Consultant
"The economic modeling you completed was very thorough and educational for our company and management team. They encouraged and helped us look at our company in such a way as to fully understand all the factors that affect our revenue streams and costs. Once we were finished, we felt we had achieved a MBA in business and financial planning. We would recommend their work to any management team that wanted to create a complete presentation package for investors."

Bruce Blechman, President
Entrepreneur Capital Resources
Co-author (with Jay Levinson), Guerrilla Financing
"Doors have opened that could enable us to identify as many as five strategic partners each of whom pay $5 million or more for their particular trade space. The valuation of that trade space seems to parallel the valuation that Steve Mortensen did for us regarding the Genius Card."

Larry Masi, CEO
Genius Card
"We had the pleasure of working with Smart Business Capital while putting together a formal business plan and revenue model for two new startup companies. They made the initially overwhelming process easy to understand and quite educational. Their professional yet friendly demeanor made them a pleasure to deal with, and their vast knowledge and suggestions provided valuable advice for us moving forward. I can without a doubt give them a high recommendation to anyone looking for this type of service for their business."

Scott Humphrey, CEO
The Public Record
Jammit
"Thanks for your outstanding work. You are a joy to work with … which is more than a pleasure, it's a relief!"

Lawrence Young, Vice President
Premier Holding Corp.
"Just a note to say thanks for taking us through this process. Your Excel worksheet is excellent. Being in the lending business, I know all the items in the worksheet, but the format and the way it is laid out is awesome. I really appreciate your experience and what you bring to the discussion as you take us through the process. I have already talked up the worksheet, and have some parties interested in going through the process also. Stay tuned."

Tom Meyer, Founder
Bizware
"I just wanted to let you know that the Investment Package you helped create for us has been a stunning success. It has enabled us to make giant strides toward achieving our goal of raising an initial $1 million. The Business Plan has received praise not only from individual investors but also from venture capitalists and investment bankers. It is a package that I would be happy to show the most sophisticated of investors. Even Warren Buffett! Thanks again for all of your help."

Malcolm Nicholl, CEO
ResVez
"It was a terrific experience working through the financials and business plan with you. You made a usually dreary project enjoyable and interesting. I had one investment group tell me that the investment brief was one of the best he'd ever read."

Jeff Freeman, CEO
SoundTag
"Thank you for your great assistance in preparing the Pyramid Technologies business plan. I particularly wanted to comment on the preparation of the financial proformas, including income statements, balance sheets, cash flows, and all the other needed information (capital requirements, use of proceeds, analysis ratios, etc.) for presentation to potential investors. The computer tools that you have developed, accompanied by your personal professional knowledge of the financial operations of companies created an extremely efficient and thorough effort in the preparation of the required financial documents.

"As the previous owner of technology companies that have successfully completed private placements in the past, I can testify to the usual struggles and costs in preparing these type of required documents. Your assistance in this project was indispensable, and the resulting finalization of this plan was accomplished at a cost significantly less than expected, and much less than we have previously experienced. One example of this efficiency was the ability to change one numerical parameter in the program (such as a increase in revenues) and get an instantaneous report of the impact of this change on all other pertinent items (such as EBITDA, net profit, change in company value, etc.). This ability allowed us to optimize the plan as related to our marketplace.

"Again our sincere thanks for a great effort, and I would be delighted to recommend your professional services to other potential clients."

Robert M. Leahy, Sr., CFO
Pyramid Technologies
"I have really enjoyed, have been stretched and actually enjoyed the process. You are truly a pleasure to work with. You never made me feel like I was less because I didn't always have the where-with-all to back up my assumptions other than years of doing this and a gut feeling, but you added legs, reason and purpose to all this. At first I felt like a kid in high school, afraid of my final because I was just not too sure of myself. You made it pleasant!"

Larry Favalora, CEO
GetVext
"As a first-time entrepreneur raising significant capital, I was extremely satisfied with entire team. Not only did they prepare us for the funding journey utilizing their combined experiences, but also took the time to understand our vertical niche and other biz plan nuances. One of the key intangible benefits that occurs when going through the process is gaining the confidence grounded in market reality to speak with any potential investor. This only occurs because the team has successfully helped so many firms grow, and runs you through a rigorous, thorough process.

"Today Azoti pitched the TechCbus PreSeed committee and were voted in for the PreSeed Fund! This is huge news for Azoti and opens us up to receiving $200-400K. This is also encouraging because we turned a group of investors who had NO INTEREST when we first met with them into huge proponents. "

Dave Ranallo, CEO
Azoti, Inc.
"I just wanted to thank you again for the great work that you did on my business plan and all of the related documents. One of the key factors in signing up investors was the look and content of my investment package. Almost every investor commented very positively on how prepared we were to succeed based on the plan that you helped us prepare. By going through your extensive questions and answer protocols when preparing our business plan, I was better prepared to go through the discovery process on a number of other projects in my business. If you ever need a reference on your work, don't hesitate to use me."

Thomas Mangione, CEO
Empowering Chirporactic
"We greatly appreciate everyone's help and guidance through the development process of preparing our offering. I was thoroughly impressed with the end product! Your team exceeded our expectations in creating the end product. These documents truly represent the professionalism of Selling Technologies and our offering. If my reaction is any indication to the reaction of potential investors, we should raise our capital very quickly."

Stan Jablonowski, CEO
Selling Technologies
"Thank you again for your input, expertise and suggestions to move forward! It's a pleasure to work with you!"

William Murray, CEO
Christian Angel Capital Network
"When we had our initial phone interview, we knew that the information asked of us was very thorough and forward thinking. Then when we received the business plan, we were thrilled that the plan was so well put together, and still maintained our core vision and values."

David Zielski, President
Seaside Naturals
"Thanks for your help on our project. Your coaching and input has been very effective in helping me develop key perspectives on the GPV business, which provides for a more focused business model and story that shows and supports the greatest use of investment dollars for maximum ROI. Again, I just wanted to express appreciation."

Daniel Garces, CEO
Green Planet Venture
"I found you to be very patient, meticulous and incredibly thorough in your research as you helped me build the financial model for my company. I was also very impressed by your punctuality, responsiveness and timeliness in delivering the model within the deadline. I wholeheartedly and enthusiastically recommend Smart Business Capital!"

Karim Pirani, Chairman
SafeList Ventures
"Working with Smart Business Capital is an important step for the discovery, design and development of a fundable business plan based on his dynamic financial modeling. I have taken clients through their intensive and structured process with stellar results. Ideally any start-up or existing company would work with them from the get-go to ensure that its financial basis is optimized for value. Their knowledge, experience and expertise are valuable to any management team, and they are truly easy to work with."

Roz Biles
Business Development and Strategic Planning Consultant
"I had an opportunity to enter a new market, but didn't know how to approach it. Smart Business Capital helped me evaluate this new business, and put together a strategy for testing the market. We sold the first 3 projects we quoted! Within five months, this business amounted to 33 percent of my company's annual sales, and the projects just keep on coming. I highly recommend them to anyone looking to develop a new market. They came up with a no-nonsense plan, and helped me make it work. Their ideas worked, and they were very supportive in helping me succeed. And it was surprisingly affordable as well. I probably would have lost this opportunity if I didn't have their help."

Jeff Dunagan, Owner
Protec Integrated Communication Systems
"I just want take a moment and very personally thank you for your efforts. You did a thoughtful and insightful job, with sincerity I appreciate it."

Norm Carter, Founder
ListNet3D
"You are a true professional. In other words, The Doctor Is In. What you delivered was a really great balance of soft and hard strategy. Awesome, we're good to rock! You can clearly help existing and startup businesses with a reality check."

John Guernsey, President
Musicwell
"I want to take a moment to share with you my extraordinary experience with your services. You offered to write and produce a DVD tool to assist in our sales presentations, and the all-around exposure of our business and services. I stood there speechless as I watched for the very first time my new DVD presentation. I honestly was overwhelmed by emotion in viewing this digital work of art. You have truly captured the essence and spirit of what our business is impassioned to offer to our clients. I now allow our potential clients to view this DVD presentation at every consultation. They are always impressed. I am so very grateful to you for our unique and marvelous production, but equally as much for the tremendous service you have afforded to me personally and to my business."

Erick Schultz, President
Hither Green Garden Weddings
"Your process of developing the right sales messages far surpassed my expectations. It was based on reality and substance, not gimmicks. It was invigorating to define the passion and purpose of my company in terms that attract the right kind of customers."

Peter Covic, President
APD Technologies
"The one word that describes my experience is WOW! Every time we talk, you give me practical tools I can use immediately to get positive results. Your approach is very powerful. One thing I really appreciate is your unique insight that helps me see my business in new ways. You are really good at finding jewels buried under mundane detail, and polishing them so they sparkle and shine. It's a very exciting process!"

Patricia Allen, President
PARIS Financial
"Smart Business Capital helped me focus on the real drivers of my business – the key issues that really matter to me and my clients. This enabled me to articulate a unique and powerful sales message, and also gave me the insight and resolve I needed to make critical decisions affecting the growth of my business."

Diane Ramsey, President
L'Abri Medical Skin Care Center
"You have an uncanny ability to diagnose the problem correctly the first time, and to prescribe the right course of action in the short and long-term."

Bill Tsotsos, Business Development
Life Insurance Buyers, Inc.
"Our company has used the professional services of Steve Mortensen since 1986. We continue to utilize his services because his work produces excellent results that we consider to be highly cost effective. He is practically a one-man, full-service sales and marketing department. Steve is uncommonly creative, as well as time efficient. He quickly envisions the goal, develops a strategy to achieve it, and then completes his work faster than you might expect. Steve knows how to get the job done – and he delivers!"

Wendell Keith, President
Keith Company
"Smart Business Capital helps us make our client's sales and marketing messages extraordinary! We have worked with them on many projects ranging from press releases, articles, web site development and brochure production, and every time, they craft text and information that pops off the page and grabs the reader. We have had great success getting publications to pick up stories and press releases written by SBC due to their excellent writing and communication skills. I enjoy working with them, and am looking forward to many more projects to come."

Judy Zulfiqar, President
RKR Media Associates
"I have found Steve to be an intelligent, ethical, highly motivated individual. Steve is also possessed of good judgment and great personal warmth. I have been particularly impressed with his strategic thinking and hard work in developing business concepts and plans."

Gary Baughman, former CEO
Fisher-Price
"Steve displayed a very high level of competence, professionalism, and dedication in every task he undertook for Harper."

Jeet Bhatia, President
Harper International
"Steve is an avid student, an apt learner, and a thought-provoking instructor. He handles himself well in front of large and small groups of people, earning respect and confidence through diligent study, thoughtful consideration, and frank discussion. I have seen many evidences of Steve's integrity and dependability. He speaks from the heart, as one can see and feel when talking to him. I believe this characteristic has contributed to the success he enjoys. Also, when Steve commits to carry out an assignment, he puts forth his best effort and gets the work accomplished with positive results."

Donald Atherton, Manager
Konica

Want to learn more?
Contact us to schedule a Free Strategy Session to discuss your needs and goals.
We will outline a course of action so you can decide if our approach makes sense to pursue together.